The UK agriculture sector is on the cusp of a dramatic transformation. Brexit has precipitated a means to depart from the existing and long-standing Common Agriculture Policy (CAP) farm subsidy mechanism to an independent UK-focussed Environmental Land Management (ELM) scheme. Looking forward, the ELM will form the cornerstone of UK's agriculture policy and focus on aspects of the natural environment including soil health, flood protection, plant and animal welfare, biodiversity and cultural heritage.
Telespazio UK, a subsidiary of Telespazio – a joint venture between Leonardo (67%) and Thales (33%) – and an industry leader in earth observation geo information solutions, recognises this monumental change and is committed to providing its services for a smooth transition, with a view to building a more self-sustaining and greener nation.
Valued at approximately £1 Trillion, the new scheme will be underpinned by natural capital. It will demand a standardised, robust and auditable approach for a wider adoption of ecosystem tracking and accounting. The new scheme also promises to benefit farmers who adopt environmentally sustainable practices.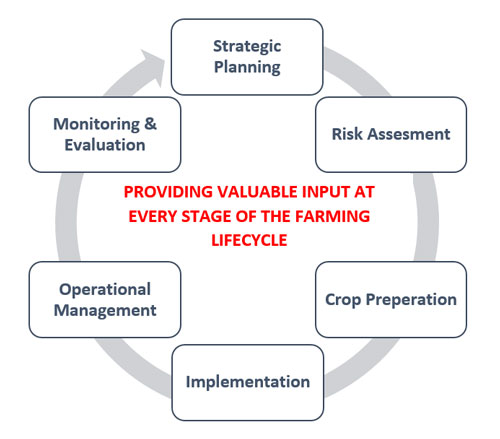 Earth observation and the associated geo information data analytics play a crucial role in providing the possibility of capturing and monitoring natural capital, biodiversity, desirable and undesirable agricultural behaviours. These metrics will be critical for future subsidy payments. Services Telespazio UK provides, such as near real time analysis of multi-source observations coupled with big-data machine learning, will support automatic subsidy payments for land owners and the accurate insights to manage trading of financial instruments and insurance claims.
To support the successful implementation of the ELM scheme, Telespazio UK is engaging with DEFRA organisations and key in-sector providers to make satellite-based data solutions affordable, adaptable, accessible and scalable for both local and national needs.
Once considered an ad hoc data source, satellite imagery is now a foundational information component. Telespazio UK, through the wider Telespazio group and sister company e-Geos, has unique access to the COSMO-SkyMed constellation and strong relationships with other satellite data providers to deliver high resolution, high frequency and high performance information insights tailored to meet specific needs through a range of powerful platforms.
To find out more about how Telespazio supports the agriculture market, please contact info_uk@telespazio.com.