Marco Folino – Chief Executive Officer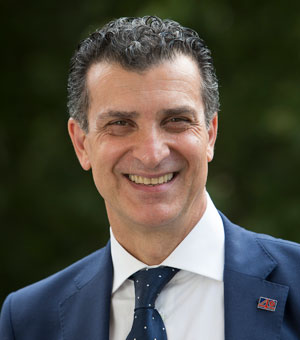 Marco Folino became CEO of Telespazio UK in January 2017.
In June 2020, he was appointed as Managing Director and CEO of Spaceopal, so will be moving to his new role in the coming months.
Marco began his professional career in 1985 as an analyst/programmer.
In 1987, Marco joined Datamat Spa, after fulfilling a number of strategic operational and managerial roles in different market domains; in 1998, he was promoted to Head of Meteorology & Environment Unit.
From 2004-2010, under Elsag Datamat (previously Datamat), Marco was the Head of a number of business units for Space & Environment (including Director of Dataspazio SpA and Elsag Datamat Space Business Unit).
In 2011, Elsag Datamat Space Business Unit merged into Telespazio SpA. Marco took up the position of Head of Satellite Systems & Applications Italian Business Unit.
In 2013, he was appointed as Director of Satellite Systems and Applications Business Unit with responsibilities at transnational level.
Marco was born in 1959, in Italy. He graduated from Università La Sapienza (Roma) and holds a Master of Science in Electronic Engineering.