As part of the Italy4Innovation series of events, the Embassy of Italy in the UK hosted a space collaboration event with the support of Telespazio UK on the evening of Monday 28 February.
The Italy4Innovation series of events is an original format, launched by the Embassy of Italy in London in partnership with the Italian Trade Agency and the Italian minister of economic development, which seeks to examine the knowledge and innovation economy in advanced sectors. The initiative aims to stimulate more structured collaboration between top Italian and British companies
The event commenced with a warm welcome from the Ambassador, Raffaele Trombetta, followed by keynote speakers:
UK Space Agency – Rebecca Norton Price, International Director and Harshbir Sangha, Director of Growth
Agenzia Spaziale Italiana – Alberto Tuozzi, Head of EU and EU Member States Relations Unit
Telespazio CEO and Space Activities Coordinator of Leonardo – Luigi Pasquali
A panel discussion on sustainability and growth concluded the formal part of the evening, after which attendees could network. The panellist gave engaging responses to questions from the host – Mark Hewer, CEO Telespazio UK, and to questions from the floor.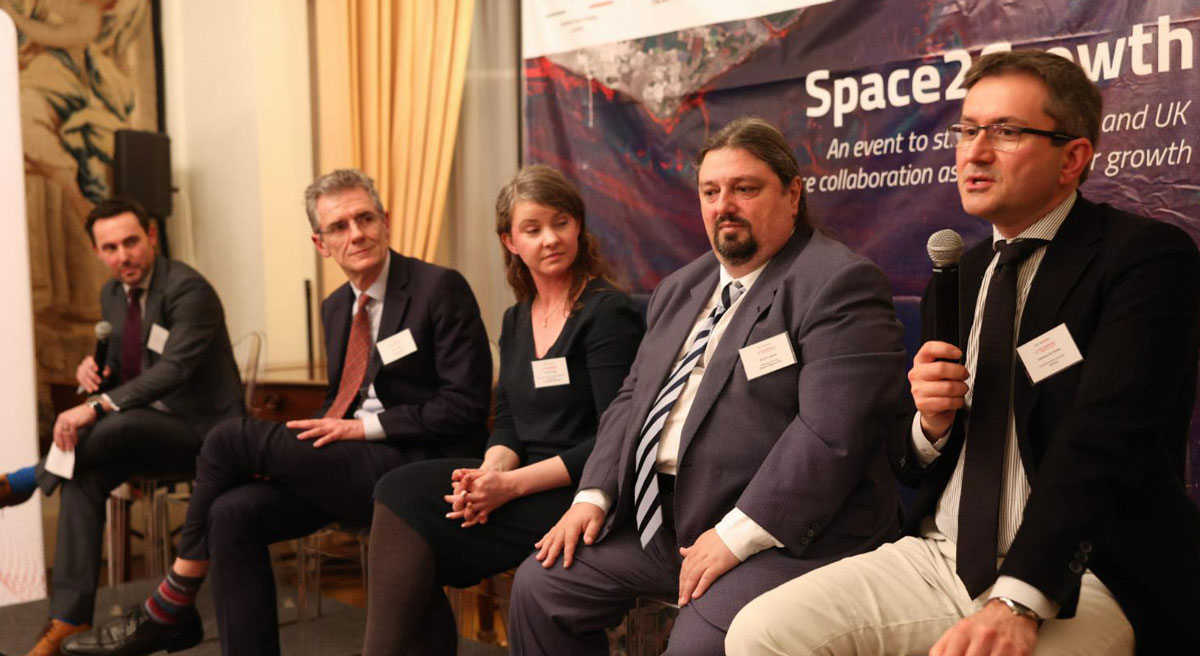 The panellists were:
Fabrizio De Paolis, 5G/6G Implementation Manager, ECSAT
Simon Reid, Chief Operating Officer, D-Orbit UK
Dr Anna Hogg, Associate Professor, University of Leeds
David S. Zolesi, Managing Director, Kayser Space LTD
Mark Hewer said: "Firstly, I would like to thank the Embassy of Italy in London for inviting us to organise this event. I also express my thanks to all the keynote speakers and panellists for giving thought provoking talks and making it such a successful evening. It was great to see so many from within the space industry attend this networking event and I am sure that conversations started at this event will continue into the future, generating new collaborations and strengthening existing ones."