4 Hamilton Place, London, Mayfair, W1J 7BQ 17 April 2022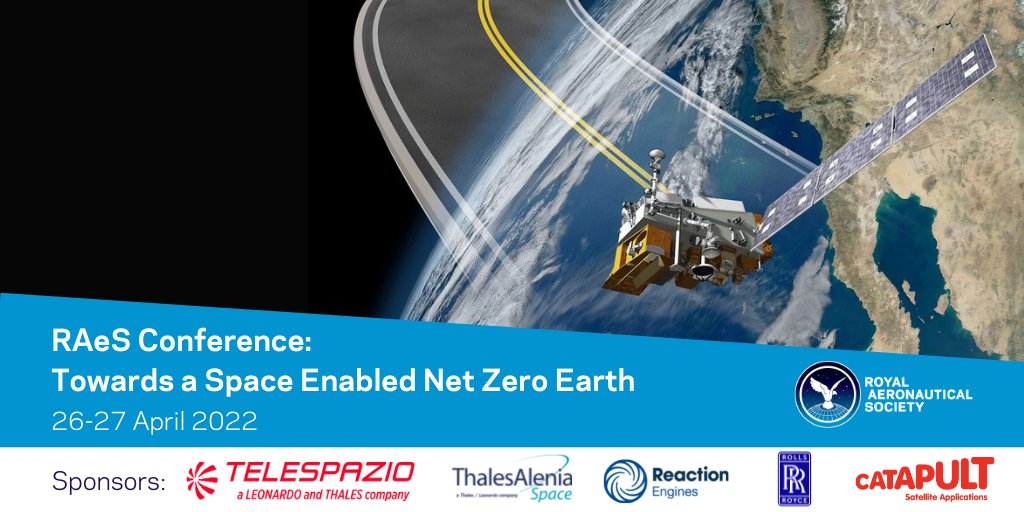 The conference's two overarching aims were to:
Identify the innovations and actions using space technology that can help the UK (and the world) achieve net zero in line with pledges made at COP26.
Involve senior stakeholders in industry, academia and government to debate our space-enabled vision, and to leverage multi-year support from the public and private sector to drive forward new technology and exploitation delivery mechanisms.
These two objectives formed the basis of the conference programme, where a series of presentations and panel sessions spanned the following topics:
How can we use space technology to innovatively monitor and attribute emissions to enable the monitoring of net zero global progress?
How we can integrate satellite information products to support businesses in assessing and mitigating climate and supply chain risk?
What approaches can be utilised from satellite technology to enable the reduction of our carbon footprint from business and wider society?
Is next generation technology to harness solar power from space a game changer or science fiction?
Speakers
Among the speakers were Telespazio UK's CEO, Mark Hewer; EO & Climate Marketing & Sales Manager, Alexandra Barker; and Head of Sales & Marketing, Dr Geof Busswell, who is also the Conference Committee Chair and Space Specialist Group Vice-Chair, Royal Aeronautical Society.
The keynote speakers were: Science Minister, George Freeman MP; Professor Mark Maslin, Professor of Earth System Science, UCL; and Martin Soltau, Co-Chair, Space Energy Initiative.
Further information
For further information about the 'RAeS Towards a Net Zero Earth Conference', please visit the conference website.
You can also read Tim Robinson's blog from the event.
---
Watch the video below featuring Telespazio UK CEO, Mark Hewer, and Thales Alenia Space CEO, Andrew Stanniland, in conversation with RAeS President Howard Nye. In it, they explain about the Space Alliance and the two companies' work.
---